Richard ''Dick'' Bennett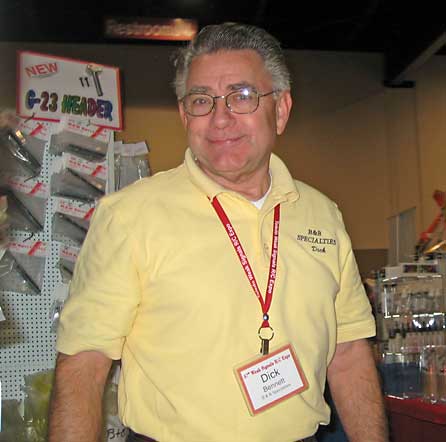 June 11, 1942 - September 23, 2011
Dick's love and passion for R/C Modeling was passed down from his father, Clifford Bennett. At an early age, Dick competed and won many Pattern contests.
As he grew older, his role became more of a support role for Cliff's new passion of Giant Scale R/C flying. Together, Cliff and Dick developed new products for their own use on Cliff's giant scale planes. As word spread of the new products they were making, there born was B & B Specialties. Since 1980, B & B has been delivering quality products, innovation, knowledge, and world class service to modelers all over the globe.
In addition to modeling, Dick also enjoyed many other activities. He was active in the local Corvette and Harley clubs, and he recently had been enjoying winters in Florida. He took up bicycling and was beginning to wind down and enjoy life.
Dick suffered an aneurysm and passed on September 23, 2011. He leaves behind his soulmate Virginia, two children, Jeff (Janice) and Jennifer (Terry), and four grandchildren, Grant, Julia, Luke, and JR. We all miss him very dearly.